Packages arriving by rail
Climate change and the mobility revolution. The Coronavirus pandemic and its knock-on effects have caused one or the other key issue of recent years to slip down the agenda – without the related questions receiving any satisfactory answers or even solutions. On the contrary.
One pressing problem: car traffic in our cities. Especially the increasing amount of delivery traffic as a direct consequence of the ever more flourishing online trade, which – people tend to forget – also consists of the return of unwanted items. The result: crowded streets, traffic jams, exhaust fumes, parked-up cycle paths and pedestrian walkways.
VGF, together with the Frankfurt University of Applied Sciences (UAS) and various parcel service providers, has, therefore, tested how trams and their network – in Frankfurt, after all, 68.67 kilometres of operating track with 139 stops – can be integrated into such delivery chains and, in doing so, transfer part of the delivery traffic from road to rail.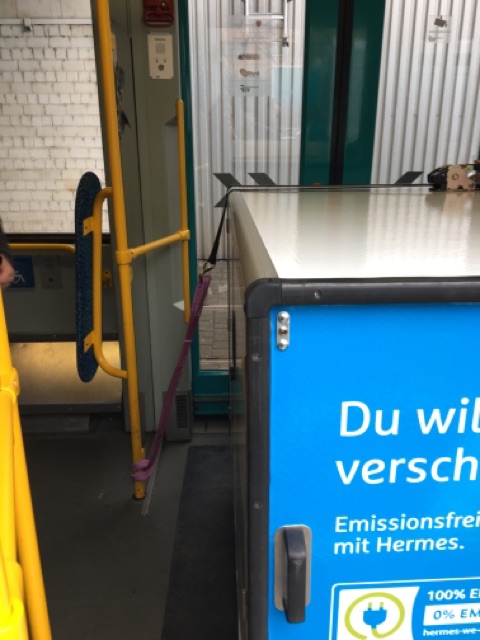 to turn a centrally located tram depot – in this case the 100+ year-old depot in Gutleut, directly at the main railway station and thus in the city centre – into a transhipment point for parcels and packages, to have them delivered by service providers' lorries, which then no longer enter the city centre, to load the goods onto a tram, to bring them via the rail network to a micro-depot and from there, for example, forward them in a quick and environmentally friendly manner to the recipient by bicycle courier.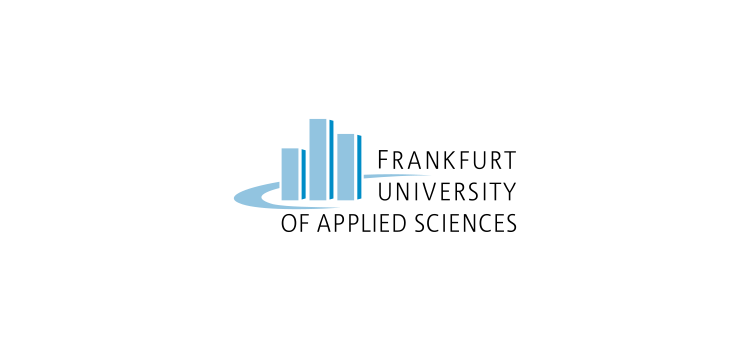 Some technical and organisational questions had to be resolved, and various aspects had to be considered: the limited suitability of "normal" trams for freight transport (keywords: Loading through doors only, the lashing of containers), transport operations involving a mix of goods and passengers as a question to be considered under licensing laws, no impact on the scheduled operation of regular trains, suitability of various stops in the city area as locations for micro depots that can be supplied by the trains, etc.
The result: even with various limitations, the trial operation lasting several days in 2019 has shown that trams and their network can handle a significant part of the inner-city supply chain. The performance capability is there, and the operation under test conditions can now move into regular operation.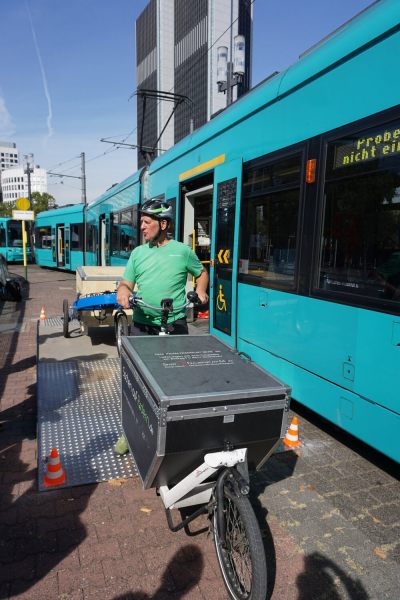 VGF is currently examining an extended use of freight trams: Can special trams run from the Stadtbahn Central Workshop in the north-western district of Rödelheim to the individual depots distributed throughout the city, in order to deliver goods needed there – for example, tyres? A converted work train would be an option here, something the VGF is already working on, too.