New
under
ground train mid sections
As part of an innovative intermediate step, VGF is expanding its underground train fleet capacity ...
… – currently standing at 224 – to a total of 247 carriages. The term "intermediate step" means that, instead of purchasing a new generation of transport solutions now – after all, the procurement of new trams is still under way – VGF has worked with the manufacturer Bombardier Transportation (BT, now part of the Alstom Group) to develop mid sections for the "U5" types that have been in service since 2008.
These mid sections are based on a tried-and-tested type, they are 25 metres long, they consist of two parts connected by a joint and bellows, they have three bogies – two of them powered by engines – and six axles. They boast 48 seats and 136 standing places. One significant difference to the "U5" base models in use: They have no driver's cabs. Instead, they can extend the "U5-50" models to 75 or 100 metres, respectively. A 75-metre-long train thus offers 140 seats and 432 standing places, while a 100-metre-long train provides 186 seats and 580 standing places. These trains can be walked through their entire length and offer passengers a completely new feeling of space and travel.
The single greatest advantage: With longer trains, VGF is able to significantly increase service and capacity on individual lines and routes without having to deploy additional trains, place a further strain on line utilisation or make structural adjustments at stations or in workshops.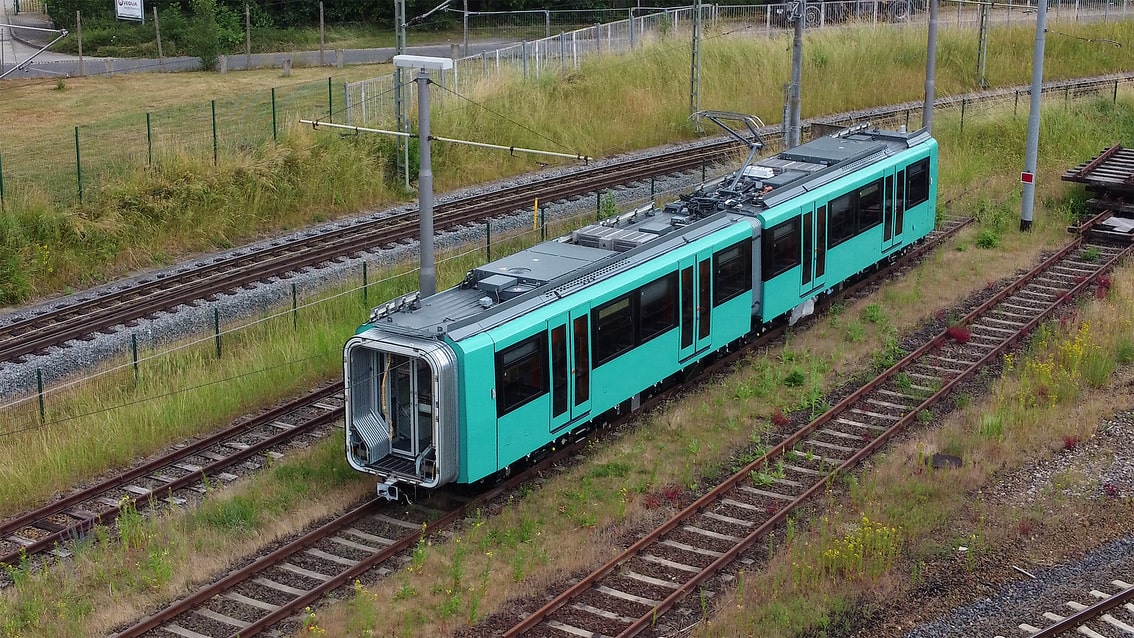 BT has integrated the technology for the emergency driver's cabins – the mid section carriages must be movable outside the train's formation with their own drive for shunting purposes – into the walls at the head end sections, and equipped the vehicles with new software. Therefore, the new transport solution will be put through its paces until the timetable switchover in December, at which point it will go into passenger service. VGF plans to procure a total of 23 "U5-MW" (the acronym "MW" designating mid section) by the end of 2022. They will be assembled into eight four-carriage trains (length: 100 metres) and seven three-carriage trains (length: 75 metres). The 15 units will be stationed at the "Betriebshof Ost" (eastern depot and run from there on the U4 and U7 lines.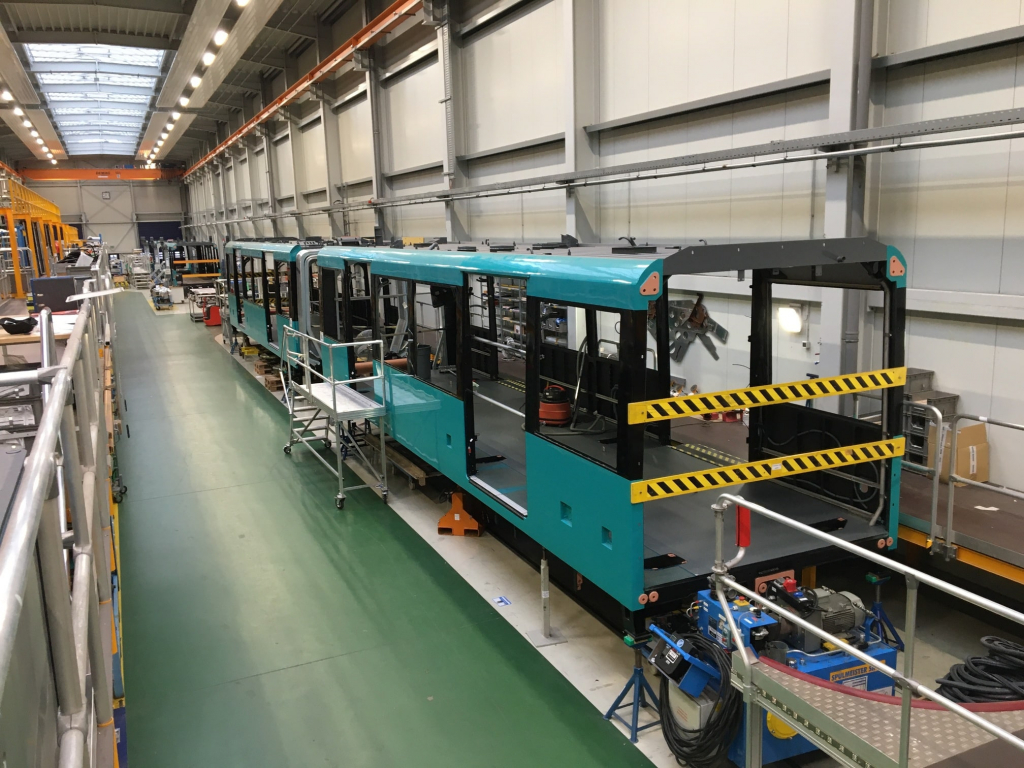 Independent from the procurement of these mid section carriages, VGF is paving the way for the development of the sixth underground train generation. The "U6" types will then replace the "U4" carriages dating from 1994 / 1995, of which VGF currently operates 37.