Digital Information Broker - System Frankfurt
Motivation
Mobility is a basic building block of social life. Despite the wide range of new virtual communication channels, the demand for physical mobility is constantly increasing. Rising energy prices, a lack of space in cities, air pollution as well as road congestion and sometimes overcrowding are increasingly leading to dissatisfaction and conflicts in society – and thus making a traffic turnaround necessary. 
To support this trend, VGF is building a future-proof and innovative passenger information system to make public transport and its simple, uncomplicated use more attractive and to meet today's demands for digital information services.
Goal
The goal of the "Digital Information Broker" project is the customer-oriented provision of information in real time via all possible and available channels. Existing systems are to be centrally networked and data enriched using standardized interfaces in order to generate added value for public transport passengers in the Rhine-Main region. All information relevant to passengers will be collected centrally and distributed directly to all passenger information media.
In addition, systems and infrastructure will be expanded to capture missing information so that our passengers receive a transparent and seamless information chain on stop displays, monitors and mobile devices.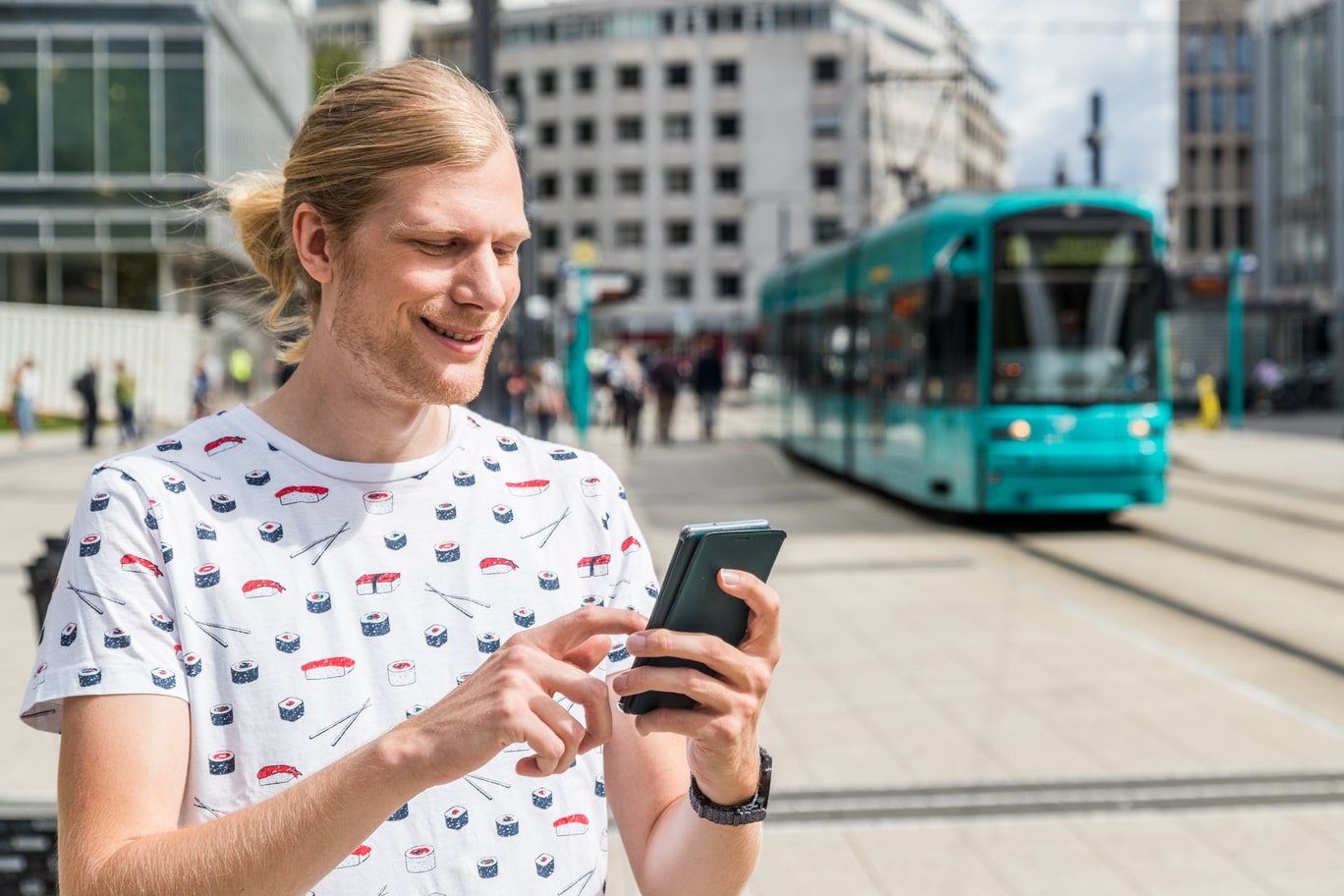 Measures
Data Broker – Central provision and distribution of real-time data
Digital stop – Up-to-date location-based information at stations and stops on monitors and mobile devices
Digital journey – current information about a journey and the transfer relations
Utilization of vehicles – occupancy rate of vehicles and availability of the multi-purpose compartment in real time.
Levels of platforms – access recommendation and display of stations based on passenger volume
Operational optimization – optimization of the operation of the passenger information components in the operations control center.